​
 PROSPER Business Training Available NOW!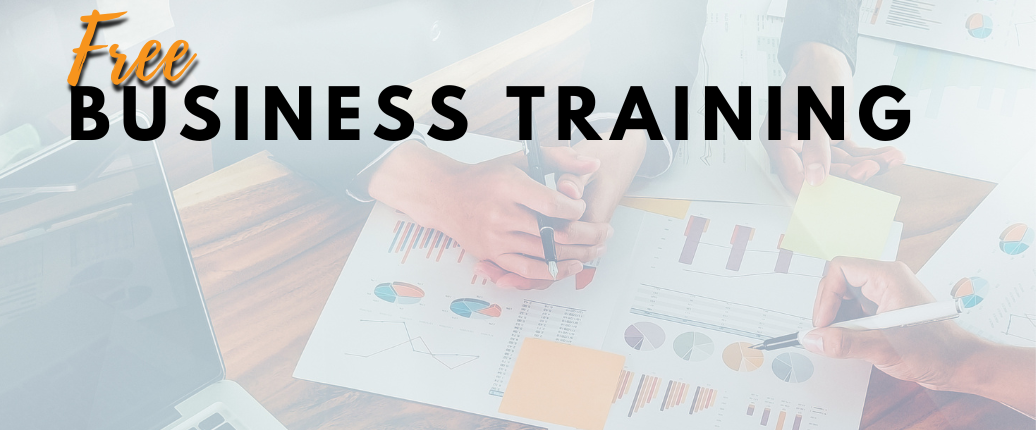 The PROSPER Grant provides business training for rural residents at our Yavapai County Free Library District Branches & partner locations.
P.R.O.S.P.E.R: Preparing Researching Organizing Selecting Promoting Entrepreneurial Resources

PROSPER Training Courses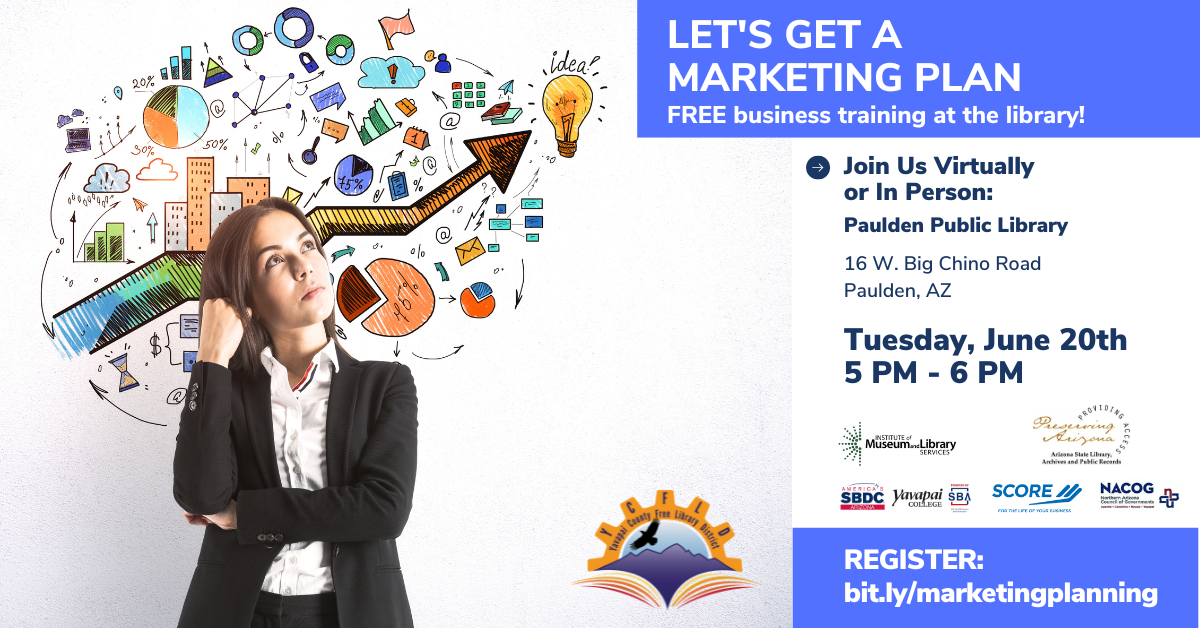 June 20th, 2023
5:00 PM - 6:00 PM
Let's Get a Marketing Plan
Learn how to create a marketing plan with Business Analyst, Hilarie Strong
More information: 928-717-7232
 
Advance Registration Required:
Join us online or for the in-person training at Paulden Public Library
16 W. Big Chino Rd. Paulden, AZ
Upcoming Trainings:
Strategic Planning
July 18
HYBRID 1:00-2:00
Plan strategy for your business to succeed by Score mentor Abby Areinoff Harbicht who is also an adjunct professor at Embry Riddle.
Ruth Ellen to host at Clark Memorial Library
How to Improve Your Customer's Experience
August 15
HYBRID 10-11:00
Teach your team Customer Service as a priority, Presented by Marie Platowski-Beals & Karen Eads Mayer Library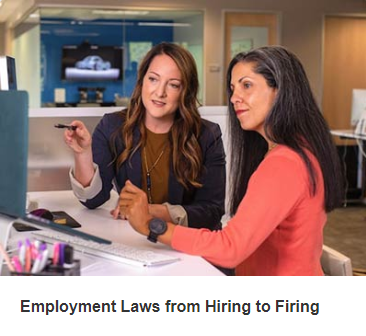 This project is supported by the Arizona State Library, Archives & Records, a division of the Secretary of State, with federal funds from the Institute of Museum & Library Services.
IMLS website: www.imls.gov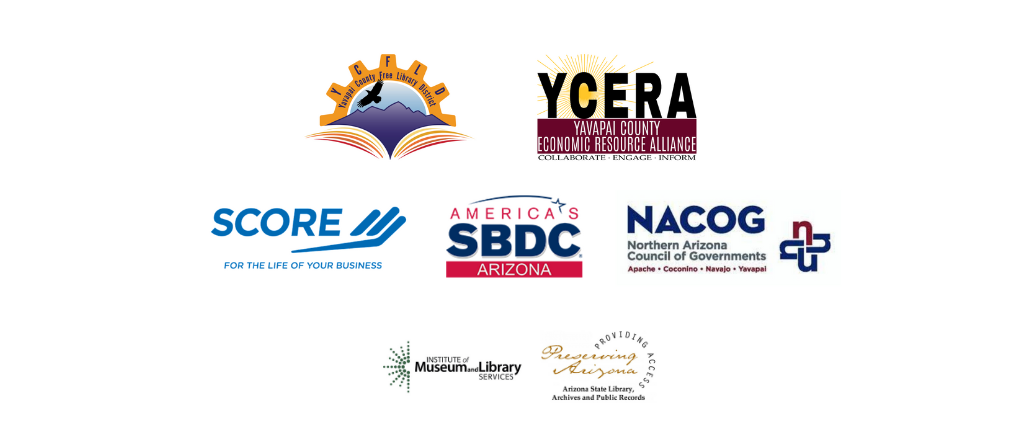 ​